An award-winning toolkit that provides on-demand resources designed to improve the performance of your people, anywhere, any time. CMC-Canada members get access to the CMC Excellence hub: a collection of online toolkits, custom and off-the-shelf e-learning for a wide range of different organizations. These can all be used as standalone resources or seamlessly integrated into a blended learning solution.
Online Resources that Improve Performance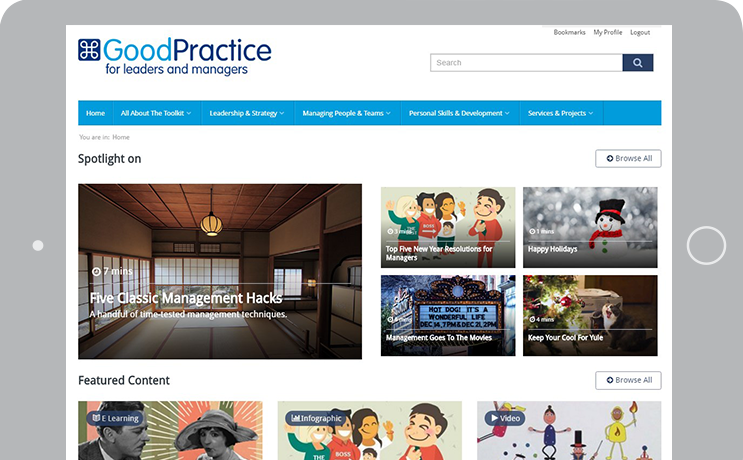 The way people learn and work is evolving – traditional training isn't enough. We all need performance support. The award-winning GoodPractice toolkit is designed to improve the performance of your people through real time, easy access to learning when, where, and how they need it.
Learning that's On-Demand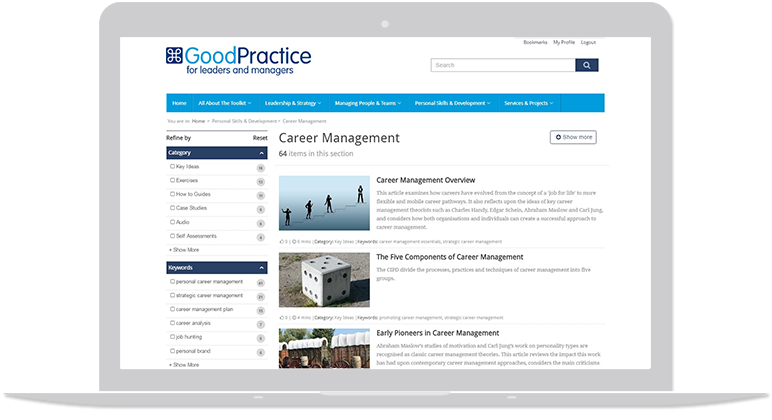 Learning isn't a one-off activity, it's continuous.
Whether your people want to check their approach, solve problems, brush up on key skills or find out more about a topic, the GoodPractice toolkit will support learning that's happening every day in your organization.
Content you can Trust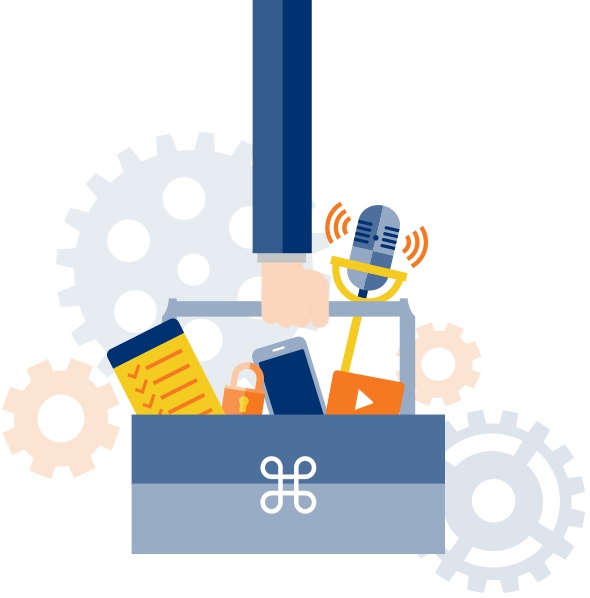 The content in every GoodPractice toolkit has been developed and curated by our talented team of editors and learning professionals. They create tools and resources that are practical and highly engaging for your learners. You'll find resources on Change Management, Leadership, Communication Skills, Time Management, Feedback and much more.
The toolkit offers multimedia video, audio and e-learning content, as well as practical exercises, top tips and 'how to' guides.