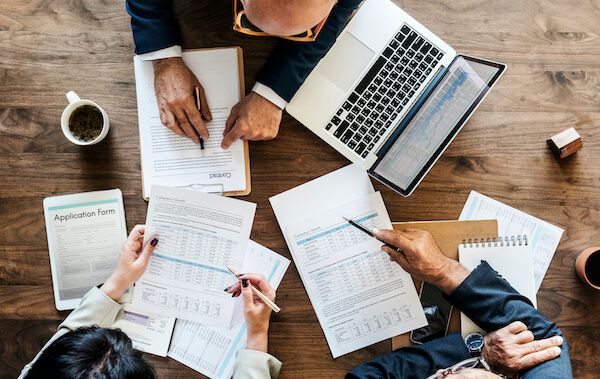 By: F. Georges Sayegh, FCMC
Any entrepreneur wishing to start a business through franchising should leave nothing to chance to ensure success, regardless of the field they choose.
It's a simple reality that not all franchisors are the same. There are excellent franchisors, and there are those who are less so. It is important for anyone considering whether to enter into a business agreement with a franchisor to look for the following characteristics:
1. Visionary
The franchisor should set specific goals, both short and long-term. He / she thinks or plans ahead with imagination and wisdom, and has a strong ability to lead progress and change.
The franchisor should have the leadership skills to instill his / her vision in franchisees and employees, thus inspiring them. He / she gains their trust for new ideas, and defines concrete steps to bring a vision to life and then leads the team.
Motivator
2. Innovator
The franchisor has introduced new methods, ideas, products or services to the business. He / she is a true pioneer and innovator who is always pushing his limits and following his visions.
He / she is open to change and to questioning his initial ideas and the direction of his project. Through continual reflection, the franchisor's staff and franchisees alike may comment on new information that is potentially important to the project. Like a radar constantly scanning the environment, he / she has a particular mindset that everyone is eager to adopt.
3. Leader
The franchisor should have the ability and social influence to enlist the help and support of others (staff and franchisees) in achieving a common goal of satisfying and retaining customers, thereby increasing revenues, making business more profitable over time and ensuring a return on investment.
4. Action-oriented
The franchisor should always be willing and able to take immediate and practical action to deal with a problem or situation.
He / she must have a strong sense of immediacy, focuses on the task at hand and sees it through to completion. That includes ensuring staff is more creative, action-oriented, and efficient.
5. Motivator
He / she should be clearly committed to initiating, guiding and maintaining the behavior of the franchisees oriented toward a common goal. In other words, the franchisor is the driving force behind achieving desired goals and advancing the network as a whole.
6. Resilient
The franchisor should have the skills to cope mentally or emotionally with a crisis situation of intense stress. He / she adapts and thrives despite adverse circumstances.
7. Organizer
The franchisor should create a positive organizational culture, where the core values and beliefs which become the critical factors in the network's success. He / she should focus on discovering, sharing, and developing the strengths of his staff and franchisees. The franchisor should offer positive reinforcement to the franchisees, in order to help them learn to grow.
8. Integrity
He / she should firmly adhere to a strict code of conduct, values which are moral, ethical, incorruptible, and honest. These moral principles guide all of the franchisor's actions and assist in making proper choices no matter what situation arises.
9. Team spirit
The franchisor should actively contribute to their group (staff and franchisees) to accomplish tasks, achieve goals, or manage projects. He / she should actively listens to franchisees, respects their ideas and seeks to improve the products or services they share. He / she should understand that the success of the franchisees contributes to the success of the network as a whole.
10. Support
The franchisor has the ability to develop interpersonal relationships to reduce inner conflicts and personal tensions, to eliminate the need for assistance in adjusting to realities, to develop identity and self-perception, and to facilitate decision-making.
11. Transparency
The successful franchisor creates trust that allows for feedback about his / her franchisees, the organization and the team around him / her.
12. Valuable training
The successful franchisor conducts needs assessments, identifies the appropriate learning approach, designs training materials, collaborates with stakeholder programs, and provides franchisees with the appropriate support, customer service, and new processes that improve productivity and performance as well as increase their knowledge base.
13. High-performing
The franchisor should be creating and using key performance indicators (KPIs). They should be focused on improving the operational aspect of franchisees and creating an analytical basis for decision-making to help franchisees concentrate on what matters most to achieve their goals: i) revenue growth, ii) revenue streams, iii) revenue concentration, iv) profitability over time and v) return on investment.
14.Stable
The franchisor should have the ability to maintain stability and equilibrium within the franchise network in static and dynamic situations.
Ex: How can the franchisor react during a pandemic to keep the network balanced? This can be accomplished by determining a viable royalty, keeping costs affordable, aligning royalties with services provided, monitoring franchisee debt, evaluating their training skills and providing profit coaching.
In conclusion, the successful franchisor is able to act as an orchestra conductor that ensures the sustainability, inseparability, innovation, and value creation of the group (network as a whole). He / she brings a personal touch, ensuring the achievement of the objectives of any entrepreneur who chooses franchising as a vehicle to start a business.
--
About the Author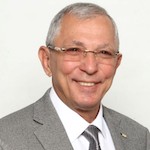 F. Georges Sayegh, A.S.D, FCMC of Ontario, is a consultant specialized in franchising and technology transfer and author of 18 books on franchising and associated businesses.
To reach him: gsayegh@gsayegh.com
--