I hear a lot of discussion among consultants about how and where to find new opportunities in this economy.  
A headline I picked up today from the SCMA (Supply Chain Management Association) triggered my thoughts and inspirations on this topic.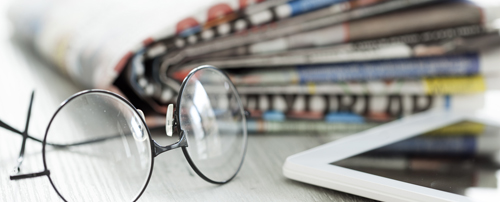 "Canadian economy added 55,000 jobs in May, World Bank optimistic on global growth in 2017. 
Canada adds 55,000 jobs in May, more than triple expectations. 
Statistics Canada's latest report indicates that Canada's economy added a net 55,000 jobs in May. This exceeded expectations and almost all new jobs coming from the private sector. Economists had been expecting to add about 15,000 jobs during the month."

This news headline presents a great opportunity for savvy consultants to help, advise and support organizations to effectively integrate this growth and improve their competitive position in this environment.
When the economy grows strong, companies have the increased confidence to investment in addressing the pent-up demand to deal with growth, disruptive / game-changing influences and need for speed.  Many don't have the skills readily available to help quickly mobilize.  There are usually significant spin-off opportunities in many industries and sectors where help is needed in areas such as change management, training & education, new systems and technologies implementations, development and deployment of strategies for new markets or opportunities etc etc etc.....
Can you answer: What is your crisp value proposition? Target marketing plan to seize the opportunities based on your skill-sets and interests?  Who do you want to target as customers? How do you differentiate yourself from the competition?
What advice would you give to other consultants facing their dilemma?
Bernie Uhlich, CMC
Global Supply Chain / I.T. Executive | Speaker | Photographer: helps companies in various industries integrate and optimize their supply chains & IT, create new business capabilities and deliver breakthrough results.  
Target! Decide! Act!
#Behaviour
#Marketing
#ChangeManagement