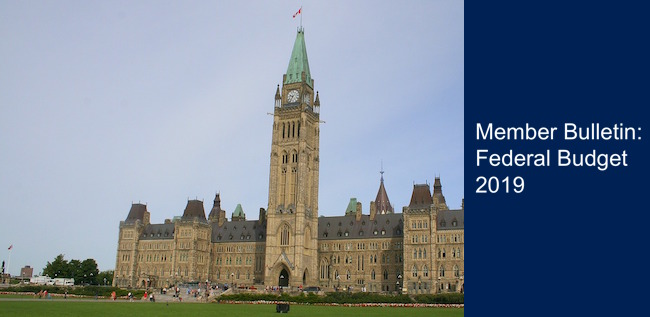 With the 2019 federal budget just released, here are some areas CMC-Canada would like to highlight for our members:
Innovative Solutions Canada receives an increase to $100 million per year in spending by end of March 2020. Innovative Solutions Canada was launched in December 2017 and provides a novel procurement approach to allow the Government of Canada to partner with Canadian entrepreneurs in the development of early stage, pre-commercial innovation. 20 participating federal departments and agencies issue challenges, designed around desired outcomes, seeking novel technologies, products and process solutions, in order to address federal government needs.
IRAP funding continues at current levels. We will have additional information on IRAP's Management Advisory Service (MAS) program available to share with members in the coming weeks. 
$9 million over five years in funding provided to Public Services and Procurement Canada to provide clarity to businesses (primarily to those with defence contracts) and to ensure that procurement continues to be fair and transparent to both Canadian businesses and taxpayers.
CMC-Canada will continue to review the 2019 Budget and advise members of any additional areas of note in next week's cNotes newsletter.
Members who'd like to provide feedback on the 2019 budget and potential areas of impact for management consultants are encouraged to leave your comments below.
Please check our LinkedIn, Facebook, and Twitter feeds for the latest association content - and thanks for your continued support.