This blog is part of an ongoing series on Strategic Planning. Check out the previous posts:
1. What Strategic Planning 'Isn't'
2. Struggling to implement your strategic plan? You're not alone.
3. Who's on First? Mission or Vision? And Where do Values Fit?
4. Goals, Objectives, Strategies...What the heck is the difference?
5. Strategic Planning - how do we know we're there?
We've said in an earlier blog that it takes purpose and intention to succeed in the implementation of strategy. Now, we'll back up the bus and look at how to get there in case you aren't already doing business strategically. Here is a condensed version of the ins and outs of strategic planning… because we realize that many of you are flying by the seat of your pants when it comes to moving forward in your business, we want to get you headed in the right direction. You need a plan!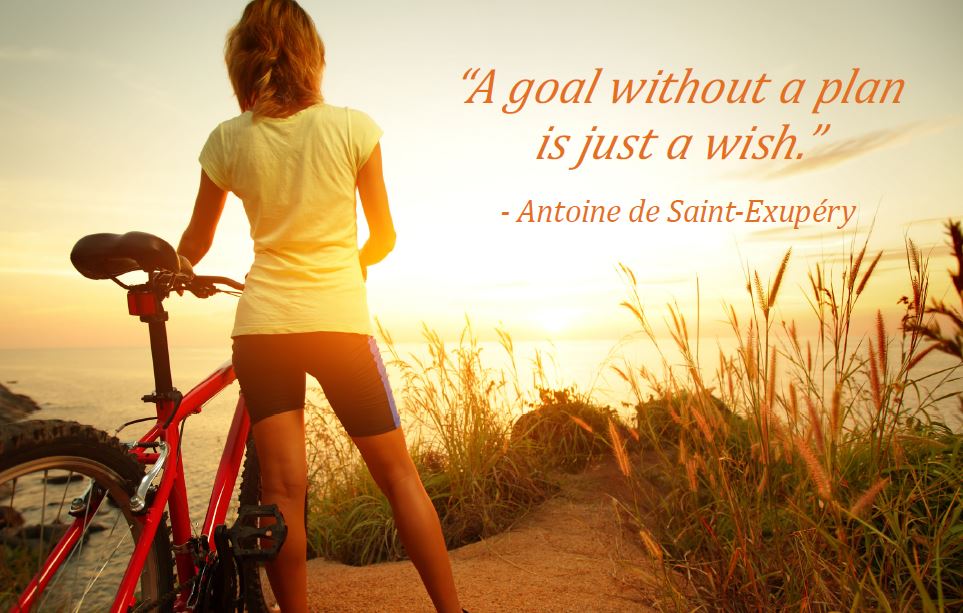 You must have a plan! If you don't have a strategic plan, go back through this week's blogs to get a taste of what you're missing out on. Then, you can come back and see how you can have one too, and live (work) by it!
Step 1 – Set the Stage
Start by knowing where you are. Complete an environment scan and SWOT (strengths, weaknesses, opportunities and threats) for your organization. Take the time to understand the information you have gathered and where your company is in the industry, geography, and context. Identify possible strategies based on the information you have collected. These will form the basis of your strategy development in Step 2.
Step 2 – Creating the Plan
There are a number of strategic planning models and if this is your first time, it is highly recommended that you choose one documented approach to follow. I highly recommend hiring a professional facilitator that has a demonstrated process to guide your planning session. The best plans are derived from a well facilitated process. Having someone skilled in facilitation is even more important than having someone who knows your organization or industry.
First, rally the leadership team off-site to develop a plan. May we suggest two days; a retreat/the event!
Your "weekend retreat participants" will know the information collected in step 1 and use it as a basis to generate the plan. It's important, again, to have a process, otherwise your weekend may be very unstructured and lead to disappointment. Some extra in-office work will likely be needed afterwards to complete action plans for instance, depending on the size and complexity of the organization.
Your final plan should include:
Mission, Vision, Values (We usually tackle the values at a separate meeting)

Goals, Objectives and Targets

Strategies

Action Plan

Performance Measures
Step 3 – Monitor the Plan
Strategy is a project. Your strategic plan is also a referenceable document, which means you will read through it regularly. It is your plan. In order to keep it moving forward, treat it like you would any other project you manage. Establish an accountability framework (we'll include that in a future blog). But more importantly establish a planning schedule. Here's a guideline:
Weekly meeting – 60 to 90 minutes – operational, project meeting to discuss current tasks.

Quarterly meeting – half day to full day – leadership team meets to review and discuss the previous quarter and changes required to achieve targets in the next quarter.

Annual meeting – one to two days – leadership team meets to review the previous year's success and plan for the upcoming year.

Retreat – two days - every three years to conduct an entire refresh.
There are obviously many variables to consider when developing your strategic plan. Here are a few:
Complexity of your business and industry.

The speed at which your industry changes.

Your geographic reach as it relates to clients and offices.

How many people you would like involve in the planning process.

Your planning budget.

Your experience in developing strategic plans.
So the journey begins when you kick off your strategic planning process. The journey is comprised of a number of events, some more exciting than others. As you navigate your way through the process, you'll have to make decisions; use the strategic plan as your guide. You'll have to ask yourself which new activities you will begin, which activities you will stop and which activities you will continue. With appropriate measures and tracking, you can adapt and you will succeed.
Implementation leads to success.
This was Blog 5 of World Strategy Week…we are going to fall back into monthly blogging now, with the odd extra here and there.
About the Author
Josée Lemoine is the Founder of Pivot Advisory Services providing strategy planning and facilitation services to organizational leaders who want to achieve their Vision faster.
World Strategy Week. 5 Days, 5 Blogs.
Monday – Struggling to Implement Your Strategic Plan, You Are Not Alone.

Tuesday – Mission, Vision and Values, Where Do Values Fit In?

Wednesday – Strategies, Goals, Objectives, Action Plans, What's what?

Thursday – Key Performance Measures, Data, and Scorecard – Does it Really Help?

Friday – The Strategic Planning Journey. A Step-by-Step Guide to Achieving Success!
#ManagementConsulting
#CertifiedManagementConsultant
#ActionPlanningStage
#Management