By: CMC-Canada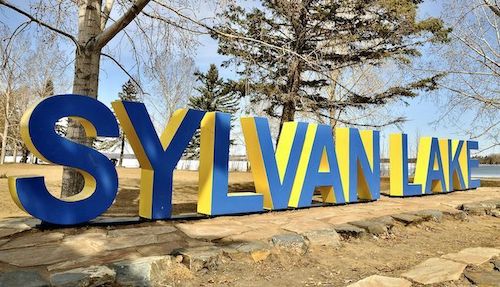 Congratulations to the entire team at ClearThink™ Group on being named National Champion of Canada 2021 and winning the Silver Medal at this week's International Constantinus Award ceremony.
This award showcases excellence in consulting on a global stage.
ClearThink™ Group's award-winning project helped businesses take the next best step forward as they navigated the challenging times of the COVID-19 pandemic.
"ClearThink Group and our client the Town of Sylvan Lake, Alberta, are very honoured and humbled to be chosen as silver medalists amongst our peers from around the globe today for our project ClearThink™ Business Coaching Program - Covid-19 Business Resiliency Strategy Town of Sylvan Lake," said Keleigh Cormier, ClearThink Group.
"Kudos to the participating business leaders to be open to one-on-one coaching and advice to help them navigate through the challenging times of the COVID-19 pandemic. Also, kudos to our CMC consulting/coaching team - making a difference together."
CMC-Canada has enjoyed some great successes in past Constantinus International Award competition, including sweeping the awards at the 2018 ceremony in Milan.
"Organizations are all about providing value to their client," said Dwight Mihalicz, CMC-Global President and a longstanding member of CMC-Canada.
"As management consultants, we help organizations to improve that value proposition by helping them to be more effective. The Constantinus International Award is amazing, because it celebrates both: the client and the consultant working together to help the organization to do well, and to improve the social and economic conditions of the communities in which they operate. As a global award, it recognizes the best of the best at the global level and provides us an opportunity to come together once a year to celebrate these successes. Congratulations to all the nominees this year from around the world, and this year's gold and silver medal winners from Mongolia, Ireland, and Canada."
Project Lead: Pierre Cormier CMC, CAC, CAFA

Full Project Team: Ann MacTaggart CPA, CA, CMC, Cheryl Lockhart BCom, CMC, Dena Gillies CPHR, CMC, Keleigh Cormier BCom, FCMC, CAC, Martin Rybiak PEng, CMC, Pauline Patenaude MBA, FCMC, Pierre Cormier CMC, CAC, CAFA
Learn more about this award-winning project by reading the full profile on the CMC-Canada website.
--
About CMC‑Global
CMC‑Global (formerly ICMCI) is an international membership organization and a network of the management advisory and consultancy associations and institutes worldwide, who have a common purpose and shared values and goals. Learn more on the CMC-Global website.
About CMC‑Canada
The Canadian Association of Management Consultants (CMC‑Canada) fosters excellence and integrity in the management consulting profession as a whole. CMC‑Canada administers, and its Regional Certifying Institutes confer, the CMC designation in Canada.
The Association and its members advocate for the CMC designation and are dedicated to advancing the profession and delivering the benefits of those efforts to the client community. Learn more on the CMC-Canada website.
--