By: CMC-Canada
CMC-Canada is pleased to announce our submission for the International Constantinus Award, celebrating excellence in management consulting!
The following Canadian project has been nominated for this year's international award by CMC-Canada:
Assessment of the Implementation of the Indigenous Advisory and Monitoring Committees for Trans Mountain Expansion (TMX) & Line 3 Energy Lines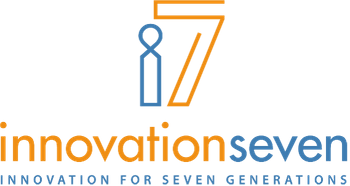 Project Team:
In 2016, Canada approved two controversial energy lines – the Trans Mountain Expansion project and the Line 3 replacement project.
Accompanying these announcements, the Government of Canada committed to greater Indigenous participation in the oversight of these energy projects, beginning with the establishment and co-development of an Indigenous Advisory and Monitoring Committee (IAMC) for each of these energy projects.
This consulting project was intended to:
Review the IAMCs' relevance, achievement of stated objectives, and impact in relation to improving Indigenous engagement, & input into the regulatory review, decision-making process, and oversight of the energy line projects;

Help ensure impacted Indigenous Nations and communities are aware of economic benefits from these projects and are supported in the ongoing monitoring of these energy lines, with an expectation to ultimately influence decision-making.
Please watch for the profile of this project in the coming weeks on the CMC-Canada website. The award ceremony will take place in October, and we wish our nominee the best of luck!
--