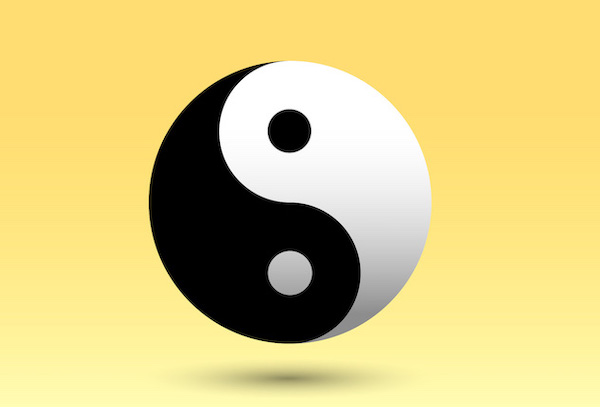 By: Lyn McDonell
In recognition of International Women's Day, March 8th, we are leaning into the feminine side of traits in leadership with our Women's Leadership Panel on March 9th, 2022.
--
We are better consultants when we dance with our own skills, knowledge, and strengths in real time to co-create with clients. That state of flow – and being fully resourced – is being in right relationship with our masculine and feminine qualities. Even though culture and role expectations steer us towards gender typecast roles, we each have both feminine (yin) and masculine (yang) traits in a configuration that is unique to us as individuals.
Something potent emerges when yin and yang qualities combine and balance each other and join the professionalism, experience and expertise of the professional consultant. That potency is wisdom – its fruit, potential. We need both the healthy yin and the healthy yang to be whole and wise. Consider how experienced consultants integrate these energies in their work with clients, being at different moments:
Assertive, competitive and ambitious… then cooperative, responsive and generous

Focused, courageous, and bold… and then intuitive and holding space for co-creativity of the community/team to emerge

Accountable and outcomes-oriented… and then attending to the narrative story, the imagination, "the process of," listening deeper

Logical, disciplined, and leading… and then sensing into the actual commitment and perspectives of others, opening to diverse standpoints and realities as others experience them

Active and moving ahead… and then slowing down to wait for trust, reflecting and absorbing what things mean long term, casting a new understanding of where we are

Fixed, faithful and determined… and then allowing and letting go.
We all know women and men who in their work embody this balance and show this range. Yin and yang qualities are not gender-bound.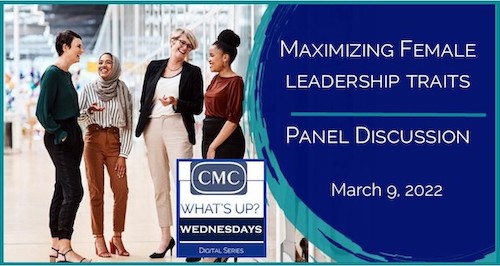 This balance of qualities needs to inform consulting now. The times are historic and fraught. When we attune with heightened feminine or yin energies to the deeper patterns of context, we allow and usher the practical re-routing of organizations needed now. This is not squishy "don't-have-time-for" stuff. Our work now is to help our clients pivot from machine- to regenerative-thinking which is based on understanding the interconnections of living systems. Organizations are not machines after all – although that has been a useful metaphor till now. Humans are people, not resources. Organizations are as living systems of whole people in relationships. They both cooperate and compete in processes and patterns with permeable boundaries to their environment – often equipped with powerful tools.
There is no field, industry, workplace, or role which will be untouched by the coming disruption caused by the explosion of information, awesome technology, the low-carbon energy shift, demographic and environmental pressures, changes in public mood, the drastic reduction of consumption, the de-growth of financial incentives, and so on. These days we are realizing our utter dependency on a healthy ecosystem even as we deplete natural resources and disregard externalities at an unsustainable civilization-destroying pace.
When the normal is past and gone, in service as professional consultants, we can and must choose to model and demonstrate the positive vectors and approaches. Our work now must be to regenerate and increase the adaptability and resiliency of people, organizations, network relationships in harmony with each other, their work, and the natural world. This is not easy. Last decade's briefcase is not sufficient. We will grow into this situation like everyone else by wise use of smart tools and by responding more creatively and genuinely to the destruction, regeneration, and potential of these times. By valuing those more feminine traits in ourselves and others, finding balance, we can more easily adapt and even flourish.
While this list could include men, let's consider some commonly known women, none perfect, who demonstrate a gutsy combination of masculine/feminine energy in their own ways: Greta Thunberg, Billie Eilish, Beyonce Knowles, Malala Yousafzai, Jane Fonda, Angela Merkel, Stacey Abrams, Liz Cheney, Janice Gross Stein, Jacinda Arden, Mary Walsh, Lily Singh, Mette Frederiksen, Jane Goodall, Jann Arden, and so on and on. Consulting is not a precious silo – we are integrated into the wider fabric of the economy and society. So how do we act now?
--
About the Author - Lyn McDonell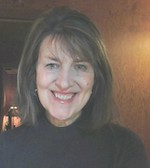 Lyn McDonell is a Chartered Director (C. Dir) and a Certified Management Consultant (and Fellow). She is President of The Accountability Group, Inc based in Toronto. Lyn is the author of "The Art of Asking Questions as a Director" in the 2nd Edition of The Handbook of Board Governance published by Wiley 2020. Her keen interest is in regenerative approaches to organizations and society. LinkedIn profile here.