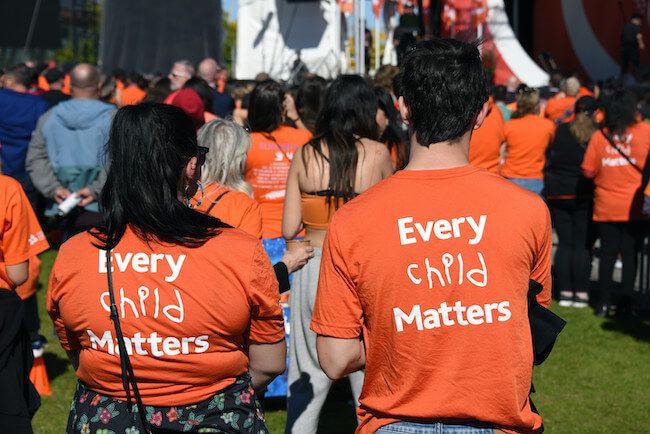 A crowd gathered at LeBreton Flats in Ottawa to take in 2022 events celebrating the National Day for Truth and Reconciliation.
By: CMC-Canada
National Day for Truth and Reconciliation aims to 'commemorate the history and legacy of the residential school system, honours the resilience, dignity, and strength of survivors and intergenerational survivors, and remembers the children who never came home.'

CMC-Canada is dedicated to continuing the conversation from National Day for Truth and Reconciliation. That includes providing helpful educational resources to association members and the public on this important subject.

Here are some key webpages we would like to highlight and strongly encourage our members to visit:
Additionally, you may find it helpful to create a Truth and Reconciliation folder on your device (for files and multimedia), and within your browser (to store relevant webpages). It is important to be able to reflect on, refer to, reference, and to recommend knowledge that you or your clients may need in the future at appropriate moments.

In conversation with Indigenous leaders and CMC-Canada members, the association would like to continue expanding this list of resources. Please send any suggestions, either specific websites or content ideas, directly to CMC-Canada.
We appreciate your support.

--