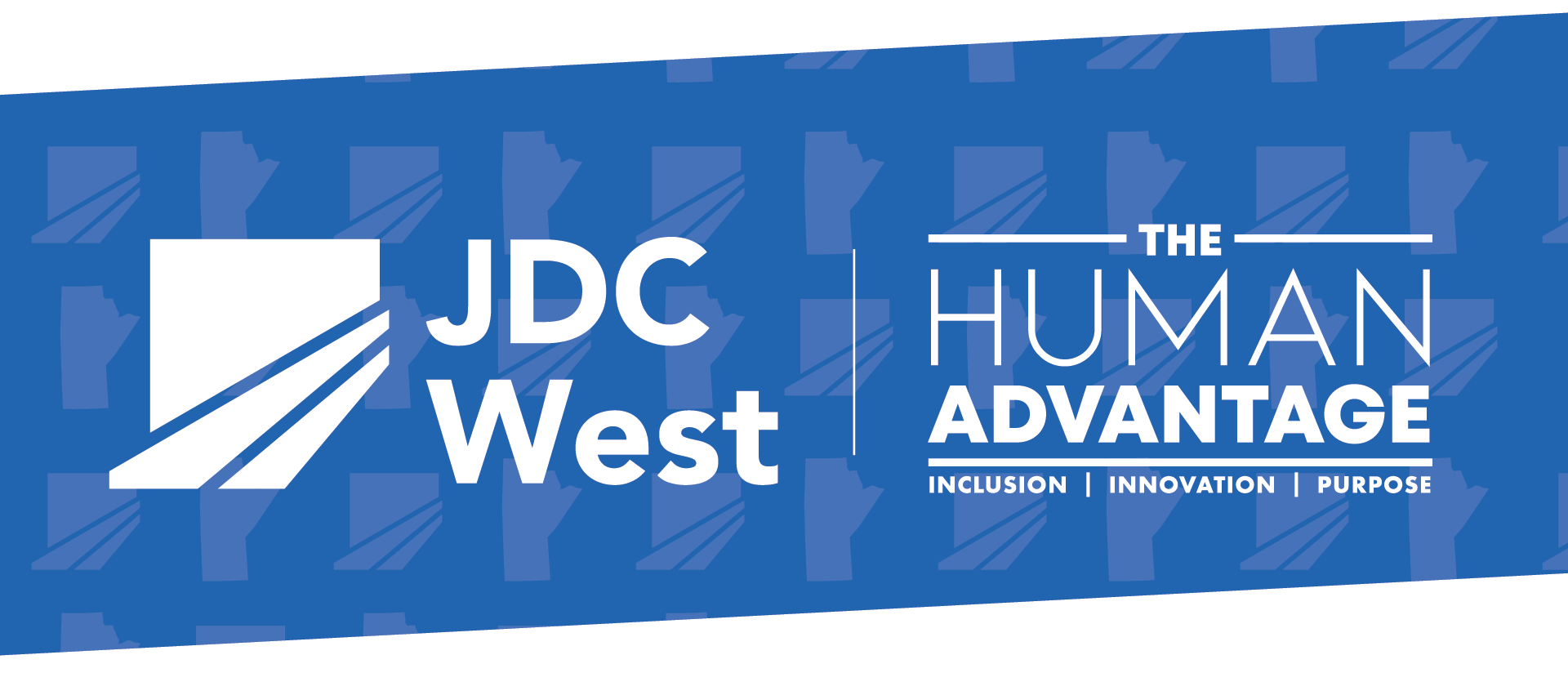 CMC-Canada was pleased to be a sponsor and participate in the 2022 JDC West business competition this past month! JDC West is the most prestigious undergraduate business competition in Western Canada, hosting 1,300 attendees and uniting over 650 delegates from twelve premier post-secondary institutions each year.
The association's participation included hosting an information session for students, with staff and volunteers able to provide guidance on careers in management consulting and address the value of the CMC designation.
Here are some key Q & As from the session and from after the competition, where CMC members had a chance to address some additional areas of interest from students (members' answers are separated by bullets below):
--
Are there any outside-of-work activities or hobbies that you feel would have helped with your career growth in general, but also specifically for management consulting?
Do whatever is of interest to you! There is no prescription about connecting hobbies to consulting other than a genuine curiosity and interest. If you like stamp collecting or exercising, it is the commitment to yourself that is important and a happier "you" will present a positive outlook to your clients.

Volunteer work is beneficial on multiple levels. Board work: Working with diverse groups, communication, strategy, risk management, and project management.

Coaching student sports: leadership, communication, mentoring, strategy, tactics. Reading. Read every day. Pick an area of interest and become an SME, but still read broadly so as to keep your vision wide field. Mysteries. Solve the mystery whether is print or on video. Consulting can be subtle and the answer is not usually obvious. Finding threads and drawing them together to weave a solution is a critical skill.

Consistent with the other answers you can see that there is a focus on "non-work" activities. Keeping up with important trends/training is something that you should invest some of your own time in. Above all - enjoy what you do!

Joining a Board in a similar or different industry. I like to read on topics I don't know about. I like being curious and asking questions about other industries. This could be through friends and connections.
What majors should students have if they are interested in becoming management consultants?
While some foundational business classes might provide you with business fundamentals or organizational development skills, there is no certain path to a successful consulting career other that a lifelong quest for learning. Invariably, your degree classes will become outdated, it is continuous learning that bodes well for a consultant. No one in my 1980 graduating class in computer science had heard of, well, ANYTHING to do with today's technology platforms and here I am, advising companies on technology exploitation and the like.

Finance and HR are common themes that come up in consulting. But, any major can lead to management consulting opportunities. There are opportunities in marketing, entrepreneurship, international business, and so on.

What you are interested in will drive this. You want to practice in a field in which you have skill and passion. I was a generalist, with minors in finance and operations.

Anything that helps better understand customer behaviour - marketing, behavioural economics, sales.

A management consultant can be both a generalist or a specialist. I would recommend gaining a basic knowledge of strategy, finance, human resources, operations, marketing, technology and sales; how to run the business. You could then develop an area of specialization within the "how to run a business" or a technical specialty (i.e. engineering, process mapping, etc.).
How do you recommend maintaining a work-life balance in a historically rigorous industry?
Especially with work from home situations, but in all cases, you need to establish critical core hours. Naturally, with project work, you should expect yourself to work outside of those hours. It takes personal discipline. Make a daily schedule every week for personal/family time and work

A partner advised me early in my consulting career that it is almost impossible to have balance on a daily basis; even hard to balance for a week. But you better find a balance on a monthly basis for your own sanity. Setting boundaries for your time, protecting important family time, etc. Turn your phone off in evening and do not read emails when you first wake up.

That is within your control. There are many variables to leading a balanced life. I would suggest you explore your priorities, which will likely change over time. Don't set and forget.
As a university student, how should you get started in a consulting career? What would make you stand out other than education?
Get involved in volunteer activities where you will learn about working in groups, committees and organizational governance. Read/study meeting and board protocols to allow you to develop leadership skills. Look at your personal skills and seek out volunteer roles that you can be mentored in to develop personally; which translates into professionally in the future. Learning to work in diverse teams is a lifelong skill.

"I would establish an education and readiness strategy that address these three areas: 1. Foundational Expertise. Demonstrable command of common business concepts, functions, and practices (e.g. basic finance, basic operations, basic management theory, and supply chain management, among others). 2. Domain Expertise. Demonstrable expertise, experience, and/or exposure to one or two key industries (e.g. healthcare or manufacturing) or functional areas (e.g. finance or engineering) that you expect to work within. 3. Specialized Expertise. Demonstrable depth and leadership in one or two more sub-industries (e.g. clinical informatics or athletic apparel), or sub-functions (e.g. FP&A or software engineering) that have clear market value."

Case competitions are a great avenue. Small business consulting groups on campus. Ask faculty who consult if you can do research for them. Approach consulting firms and business associations for summer research work.

Know that when you start off your career in consulting, you will be the analyst. Don't begrudge it, embrace it. Learn as much as you can by taking on as many different projects that you can. What will make you stand out? Your desire to learn and your ability learn quickly. Find out what you are good at and bolster those areas you are weak in. "
How has COVID-19 affected/created trends in the management consulting industry?
I have seen a great acceptance from clients to accept virtual consulting. As a consultant, I needed to develop skills at remotely facilitating groups.

CMC have had to become better advisors and on top of current trends and impacts more than ever before because of the immediacy of the situation. This has sharpened my skills as I use new tools, and have become much better at managing remote communication, planning sessions, and development sessions.

Covid has shown us we don't have to travel everywhere to get the work done. It has also shown us that face-to-face meetings are still important. It's a balance.
How much autonomy do you typically have in a career management career? Does it follow the traditional, low autonomy initially and higher autonomy as you go on?
With any skill you're developing, your leadership needs to provide you progressively more complex roles. Regardless of the degree of autonomy, you need to communicate milestones such that you can be counted upon to deliver in an increasingly "freer" management situation.

It depends on how much work experience you have prior to entering the consulting profession. It is important for you to learn the essentials of management consulting and get those right. Take the time and it will set you apart in the future. Three years is a good timeframe. Some will get there faster and it will take longer for some.
How can someone set themselves apart if they want to pursue a career in management consulting?
Volunteer, learn LOTS of different things, help out, work in teams, play (sports) in teams; think about your goals and work towards them.

Be curious. Be attentive. Be participative. Be respectful. You do not know everything early in your career simply because you have not been exposed to that many different situations. Learn from great people and look for senior leaders who can mentor you or get you involved in interesting projects. Be willing to explore.

Consulting is not just providing advice and recommendations. It is about being able to build rapport and be a trusted advisor. Don't forget about the soft skills. Facilitation, asking great questions, empathy, build your confidence. Know how to pull together an awesome slide deck.
Have you had any past university experiences that you feel help make your current day-to-day lives as a consultant easier?
The philosophy of higher education is one of continuous learning. If you take anything away from your MOST difficult class, it's that there are varying degrees of understanding and it takes hard work and time, possibly also seeking assistance in achieving competency. It is in achieving such levels where it becomes applicable to consulting, not the subject matter but the process of learning.

Case competitions were helpful. Business policy and operations management courses that were case based gave broad practical examples of scenarios one is likely to see as a consultant. Working it teams and presentation intensive courses were also helpful.

Case competition and group projects for the reasons mentioned in the other answers.

Each class you take in business school will have a purpose in consulting, but you don't have to be the expert in all of them. Build on your strengths and align yourself with a consulting group that can use your skill set.
Can you speak to the difficulty/ease of getting into management consulting, and what a day in the life looks like? (work/life balance, etc..)
As your career progresses you will find that business development, account management, engagement management, and team management take on an increasingly substantial part of your "month in the life", even at middle management levels.

Management consulting requires focused customer work to be sure, but continuous investment of time (and money) in readiness, skills/competency development, and formal accreditation are a big part of a "month in the life".

If you join a large firm, be prepared to "article" in junior roles where you have an opportunity to learn a lot of foundational aspects of the profession and in your area of specialization.

Know your value proposition. It is possible to have a balanced life, and balance is not the same for everyone. Know what your goals are business, personal and family. And work towards those.
What lesson(s) have you learnt over the years that you wish you knew within your first year as a management consultant?
Surround yourself with experts and ask A LOT of questions so that these questions can guide the thinking for the solution.

Take every opportunity to learn. Believe in yourself. When in doubt you'll figure it out. Grow your network at every opportunity. A good question will lead you to a better solution quicker than a good answer.

Be intellectually curious. Read widely of different opinions. Forge your own approach and thoughts/beliefs founded on these elements and not just your opinion.

Take the time you need to do an effective discovery with the client.
Have you ever felt that a certain client's case/problem was too complicated or out of your scope? How did you approach a challenging consulting case and continue to give accurate and appropriate recommendations?
The Code of Professional Conduct binding a CMC (Certified Management Consultant) speaks about the competency of the consultant in specific areas of practice; and that we put the client first. If this problem (lack of knowledge, can't handle the assignment) is understood at the outset, then the most appropriate approach would be to decline the assignment, or, in full disclosure, to communicate this to the client and seek assistance (brining in additional resources, working as a team, and the like). If the client changes the scope, to extend past your field of expertise, the same scope assessment and solution recommendation may change consulting resources.

You can't be an expert in everything. Know when to refer them to someone else.
Also, for students that have no experience and are trying to get into the industry, what specific things should we focus on to ensure a successful entry? (grades, case competitions, etc..?)
JDC West is an excellent avenue for understanding the consulting process. Join an energetic firm and become a junior member or the team and learn everything there is!

Be curious. The consultant's model is typically based on the ability to leverage the work. This helps to keep fees down and just as important use everyone skillsets. As a new consultant, you have a lot to learn and take that opportunity. You'll be allowed more time to complete a task when are first entering the profession then when you are already viewed as the expert.
Sometimes in management consulting a client may not have the knowledge you do about the situation or problem at hand. How have you respectfully educated or walked a client through a process that you know is correct, while keeping in mind the client is always first?
This is always done! The client may be focussed on a specific solution which may be for another problem. The consulting gap analysis, scope assessment exercises, and the signed engagement document are the most critical in managing the deliverables and both expectations of consultant and client.
What are some tips/best practices that you employ during the project scoping phase?
Ask a lot of questions! There are many gap analysis techniques, learn them. When identifying project scope, be specific, but it is also very important to identify what is NOT in scope. (Did you hire the painter to paint the bedroom that includes the walls AND the door AND the trim? Be specific)

In the scoping phase you are looking for "the rock under the rock." Do not blindly accept what is stated unless and until you are satisfied it is accurate and representative of the situation and the project scope.

Be curious. Be structured. Take notes. Take the time to reflect. Don't be afraid to ask the client for information.
At what point would be ideal in a consultant's career to earn a CMC designation? Would it be based on hours earned on projects or experience focused?
Emphasis on the consulting certification journey is important. As with achieving a university degree, achieving a CMC is only a milestone….continued learning is lifelong.

"The best time to get INVOLVED in the management consulting community is yesterday, but today will do. Join the Association today! The best time to get accredited/earn the CMC designation is once you have several years of experience in order to truly understand, appreciate, and apply the tenets of the profession that you will learn as you progress through the CMC program. See https://www.cmc-canada.ca/howtoearncmc for more information."

Follow the process already defined. They'll tell you where you are at in your path.
What is the recommended time in your career to get the CMC designation? Or when is the most common age people get this designation?
Sooner the better! That way, you can become a member of a fabulous community of consulting experts

It's not an age, but rather an experience-based criteria. I would suggest working at 3 - 6 months for a consulting company before taking the Essentials of Management Consulting course. You'll have a better understanding of what you are learning.
Secondly, what does a career as a marketing consultant look like? It is advising on strategy, content creation, something else? What would a real life example of client work be?
Yes, to all points. I have assisted clients with market research on new products and for new markets. Also helped them with strategy development and building execution plans. I personally do not want to get involved with building websites or doing social media work. I outsource those areas because there are really good agencies that can do these things. My focus is to ensure a solid understanding of customer and how the company is aligned to deliver value for the customer.
Do any of our panelists still combat any forms of "imposter syndrome", and if yes, any recommendations on how mitigate it, especially for students/new grads entering into consulting roles?
There are many self-development journeys that you must embark upon. Certainly, surrounding yourself with a mentor and a group of experts who can guide you will assist in the development of your personal confidence. CMC-Canada has a new mentorship program you can take advantage of as a member. It is very important to understand what "stretch goals" are in personal and professional development and deliverables; and more so to understand your current limits.

Never undersell yourself. You are a peer to your client. Maintain your level of confidence by being inquisitive and curious and able to provide success outcomes. If you feel you are suffering "imposter syndrome" you can work on your confidence to overcome this feeling.

At some point we all have doubts. Believe in yourself. To be an expert doesn't mean you know everything. You can't and never will. You just need to know more than those you are helping to add value. Ask for help. A good question will lead you to a better solution quicker than a good answer
--