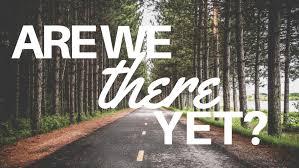 This blog is part of an ongoing series on Strategic Planning. Check out the previous posts:
1) What Strategic Planning 'Isn't'
2) Struggling to implement your strategic plan? You're not alone.
3. Who's on First? Mission or Vision? And Where do Values Fit?
4. Goals, Objectives, Strategies...What the heck is the difference?
The best advice I could give you is write it down. Measuring the progress of your strategic plan is critical. You can't change what you don't know. Aside from the dreaded* regular meetings within teams there are a couple of things I like to incorporate within organizations to ensure everyone knows what's going on. In fact this is Pivot's speciality – taking you beyond the plan and deep into implementation and making strategy operational.
* A note on the "dreaded" meetings – With appropriate agenda, purpose and people, meetings need not to be dreaded but rather engaging, effective tools to keep the momentum going. If you don't believe me, we should talk. J.
There are two messages that I would like to share with you. The first, is about knowing your Performance Measures, how you are going to evaluate your organizational success. The second is about the importance of Monitoring, conducting regular reviews of your strategic plan and adjusting accordingly.
Performance Measures
Performance measures may be articulated differently depending on the strategic planning model you use. They are the method you use to collect information and evaluate performance. They are derived from the goals. I have included some steps to developing Performance Measures for your consideration or application:
Begin by setting the organizational goals. I would strongly suggest you have no more than three to five goals.

For each goal, identify ways to measure your progress to achieving that goal.

Once you have identified ways to measure the goal, turn that measurement into an objective.

An objective should be SMART: specific, measurable, achievable, relevant (to your goal) and realistic, and time bound.

You can have as many as 5 – 7 objectives for each goal.

The more specific the goal, the easier it is to set objectives.

Once you have set objectives, it now time to set targets. A target is the end point you want to achieve.

Once qualified and quantified, the objectives become your Performance Measures to help you continue on your journey and when to adapt or stay the course.
Here is an example of a goal, objective and target for an association.
GOAL – Growth – Maximize the growth, retention and engagement of our membership.

Objective 1 – Increase the number of members from 400 to 650.

Base line = 400 memberships

Year 3 target = 650 membership

Objective 2 – Achieve a 95% retention rate.

Base line = 60% retention

Year 3 target = 95% retention

Objective 3 – 50% of our membership attend 75% of more of our events.

Base line = 20% of our membership attend 60% of our events.

Year 3 target = 50% of our membership attends 75% of our events.
Monitoring
Monitoring and progress reporting will inform you about organizational progress and keep everyone feeling like they are an important part of the company as they see the impact of their work. Progress is communicated through the network of regular (monthly, quarterly and annual) meetings and through the information network which is integral to your strategy implementation (Yammer, Intranet, …).
You've defined your strategies and because you read my blog earlier this week, you have assigned Leaders for each of the Strategies. A good rule of thumb to follow is that should your initiative require two or more people, two or more weeks to complete, you should have a written action plan. This is where this become important.
Each strategy leader should set a regular meeting schedule to review the activity progress. A regular meeting can be determined by the length of the project (aka strategy). You may decide you need to meet 5 times in the next month, or every week for the next six month. Set a schedule.

Your leadership team, should meet at a minimum once a month to review the progress on the strategic plan. Your meeting should have a structured agenda and last no more than 60 to 90 minutes. The purpose of this meeting is to assess the completion of the activities to date and look at what is coming up in the next four weeks.

Every quarter, the leadership team should meet for half a day to review the results of the previous quarter. You would like to review the objectives, the collective set of actions and impact they had on achieving the goals.

Once a year, the leadership team should meet for one to two days, off-site, to review the previous year's accomplishments and revisit the goals for the upcoming year. There should be a thorough review and understanding of the changes in the objectives, in order to keep the team on course, or perhaps consider making some changes.
In conclusion, the performance measures and the monitoring meetings are the tools you have that will enable you to move as quickly (or as slowly) as you want with your strategic plan. I am not suggesting you adopt a "meetings bloody meetings" approach to planning, I am suggesting that you take a structured approach to your success. Structure doesn't mean you can't change anything, structure allows you to change quickly, because you are doing it on purpose.
Perhaps you are already surpassing your targets, in which case you may look at what is happening here to inform and improve lagging aspects of your strategy. Or you may be coming up short and realize before it is too late that change is possible and so is a quicker path to success.
About the Author
Josée Lemoine is the Founder of Pivot Advisory Services providing strategy planning and facilitation services to organizational leaders who want to achieve their Vision faster.
World Strategy Week. 5 Days, 5 Blogs.
Monday – Struggling to Implement Your Strategic Plan, You Are Not Alone.

Tuesday – Mission, Vision and Values, Where Do Values Fit In?

Wednesday – Strategies, Goals, Objectives, Action Plans, What's what?

Thursday – Strategic planning, how do we know we are getting anywhere?

Friday – The Strategic Planning Journey. A Step-by-Step Guide to Achieving Success!
#ManagementConsulting
#ActionPlanningStage
#Management