Management Consulting Week 2016 is coming up in the fall (Oct 17-21) – and the central theme of our fall event is Consulting 4.0. With the novel and disruptive changes that are taking place throughout the world, our presenters will provide you with the insights and practical takeaways you need to excel in this challenging environment.
Last week, I looked at the early origins of consulting, from the shop floor to the boardroom and office. Next up – the impact of information technology and an economic recession on the consulting profession.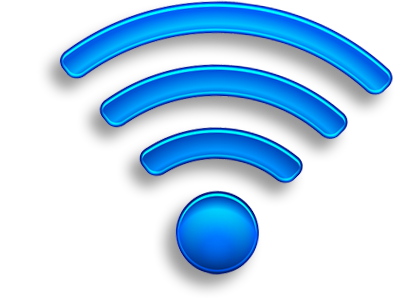 Courtesy of Creative Commons
Consulting 2.0 - The Internet Shift
The integration of Internet technology into established business, and as a base for new forms of enterprise, became the impetus for yet another fundamental shift in business. Geography and size were less important as design factors.
Communications became less expensive. Businesses were able to disaggregate.
Management Consultants developed many critical methods that were extensively used by businesses to develop new architectures. For example:
foresighting - strategy formation driven by level of uncertainty, using options and gaming theory to explore possible shifts and changes, contingency planning to anticipate consequences;

business modeling;

network structural architecture;

de-centralized control systems; and

experiential change approaches.
Concurrently, academics and management consultants introduced businesses to the phenomenon of disruption, and provided strategic response approaches based on observing what worked. They introduced governments to new business formation thinking that translated into enabling policy.
These methods rested upon the assumption of constant change and the futility of trying to control the dynamics of economies in dramatic flux to provide stability to business.
This dynamic and relatively open period of business experimentation was supported (and to some extent enabled) by very creative and innovative management consultants drawn from non-traditional (that is, non-business) disciplines. Project teams often featured experts in design, anthropology, the performing arts, and the humanities. These disciplines provided fresh perspectives to the unfolding shifts in society that were changing business and its conduct. The methods and practices encouraged participation and integrated multiple perspectives.
As businesses and their management consultants become more comfortable with the ambiguity and dynamic nature of the workplace, a new breed of professionals with skill-sets rooted in mathematics and the advanced natural and health sciences, were augmenting consulting teams to explore and understand complexity and advance the use of computing in measuring and analyzing problems and issues.
The capacity and ability to capture, store, and rapidly analyze big datasets naturally evolved symbiotically with the expansion of large internal ERP systems, medical research, and security monitoring and intelligence gathering activity.
Consulting 3.1 - A Preoccupation with Risk
The events of September 11, 2001 (9/11) in the US and July 7, 2005 (7/7) in London shifted the business landscape dramatically again. The preoccupation with safety and security as well as risk and its mitigation has given rise to management consulting methods such as disaster simulations and planning and risk assessment/mitigation. The profile of teams has grown to include programmers and graphic designers who are introducing gaming and animation techniques into ever more realistic simulation games for those faced with the possibility of a significant security breach. Typically, the management consultant will frame the issues, design and stage the sequence of interactions, and analyze and interpret the data collected to create a story that will prompt creative problem solving.
These same techniques have been used to solve the complex problems facing leadership teams in mining, public transit, and publicly funded multi-site events such as the World Cup and Olympic Games.
Games organizers face political, financial, as well as security risks. The stakes are significant, and leaders are dependent upon a complex set of interdependencies for their success. Management consultants are skilled in reducing the complexity, identifying the points of risk, and working with leaders and their experts to prepare for successful execution – especially important when the entire team has one chance to get it right!
Concurrent development of information technology and analytical tools has made analysis of big data sets and text based data (narratives, for example) increasingly effective allowing for the tracking of processes and media or narrative analysis to enrich the evidence underlying the work of consultants.
Consulting 3.2 - The Effects of a Protracted Recession
The era we are in now is being shaped by another more recent shock to the landscape emanating from a failure of the financial system. The outcome of the subsequent events is a protracted economic downturn. It has affected government policies and is being felt in management consulting in several ways.
The major change has come from businesses who cannot (or will not) pay high fees for their external advisors. Many larger firms have instead opted to establish and build significant internal consulting teams. These teams are charged with implementing and enhancing core operational systems. The members of these teams are highly qualified professionals who have typically been schooled by major consultancies. The effect of this has been dramatic - the conceptual work and modeling traditionally undertaken by external management consultants is now being done internally.
Businesses that have survived and achieved a level of financial sustainability are now focused on managing both growth and stability. They want to keep their valuable employees, retain valued clients, and manage costs. They are investing in employee engagement services (coaching, employee surveys, mentoring) and client retention strategies (re-design of Customer Retention Management systems to increase functionality, re-introduction or strengthening of balanced scorecards and benchmarking). These businesses want to achieve the right balance between internal resource allocations and cost cutting. It would appear that they are also investing in a greater organizational capacity to adapt by investing in:
Leaders capable of skillfully affecting change through their behaviours and ability to influence;
Flexible processes and systems;

Building looser, networked structures that can be adapted to opportunities;

Innovation (technologies, management processes, delivery systems, business models);

Futures (small investments in potential businesses or business lines); and

Processes that simplify operations and result in decreased costs.
In short, we are in an era of pragmatism, strong operational emphasis and a bottom line discipline driving our decision-making. Consultants who offer candor, practical know-how and superior collaborative skills are in high demand. In the next installment, while I am not a guru or have special powers, I explore and speculate where to next.