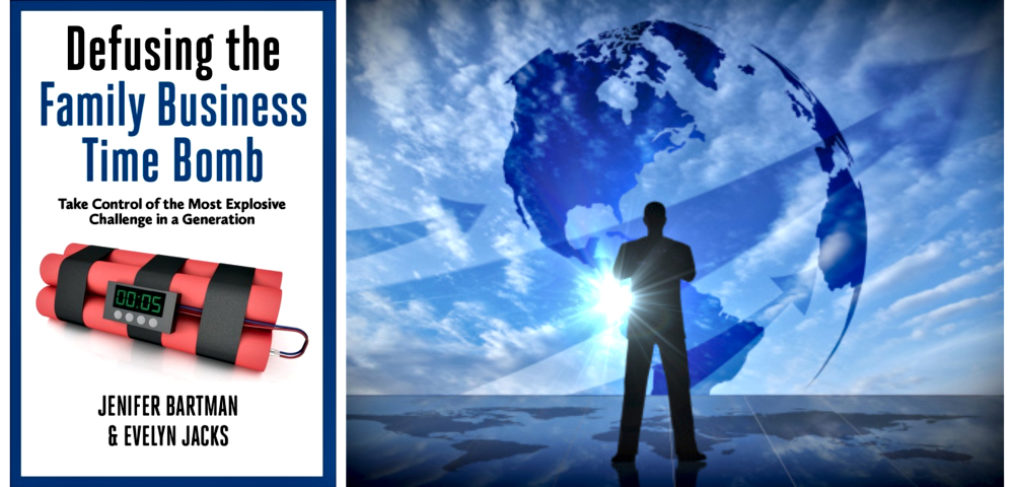 There was a time when it was a given that a family business would be passed from one generation to the next; in many cases, it was just a matter of time.  Over the course of 20 or 30 years in business, things changed, but not at the pace or in the manner that has been the case over the past few years.
We have certainly seen the impact of demographics and technological disruption on business succession, but there's also considerations that relate to changes in the global economy and the financial uncertainty that continues to evolve. Consider the following factors, in terms of their impact on both the current operations and future viability of family businesses:
Trade relations. Recent years have brought numerous trade developments, including tariffs, disputes, and negotiation of new agreements, such as the USMCA (to replace NAFTA). This agreement not only includes new clauses, it has also created uncertainty, given the lengthy negotiation timeframe and the fact that it is yet to be formally enacted.  In addition, ongoing trade discussions between the US and China and the friction associated with the detainment of a Huawei executive have left many countries wondering what the outcome will be, along with uncertainty associated with Brexit, the European Union, and turmoil in Venezuela. This state of flux impacts critical areas such as business investment and growth strategies, as well as financial performance, when unexpected tariffs and trade bans come into play (the case of Canadian canola imports being halted by China is a recent example).
Ally uncertainty.  For those of us who have been on this Earth for a while, there has been relative consistency in terms of who are considered to be global allies and those who are foes to be regarded with caution. In challenging times, it has been a given that countries such as Canada and the United States would work together with allies in Europe and the rest of the Commonwealth to protect interests and combat potential harm. In recent years, traditional alliances have become less certain, with US leadership effectively reducing its global profile and "making nice" with questionable regimes.  Besides the obvious "headline" appeal, the reality is that economic circumstances tend to follow relationships, and when uncertainty occurs, it could translate into business risks, and sometimes, opportunities, if the situation is approached effectively. Regardless, companies are impacted by these developments, even if they occur in faraway places (think about the realities faced by farmers and everyone who counts them as customers, when Canadian canola shipments are turned away by China).
Financial matters. In addition to how trade, alliance, and global economic factors could impact a company, there are also matters closer to home that contribute to changing times.  Consider areas such as increasing interest rates, changes in tax legislation, and the challenges associated with access to capital.  Canadian businesses have seen significant tax changes in recent years, some proposed, some enacted. In addition to the real life implications, business leaders have had to seek specialized advice to understand areas such as income splitting and potential clawback of the small business deduction.  Potential successors are challenged to procure the necessary capital in order to undertake a business transaction, in an investment and financing environment that has become increasingly competitive and complex, as financial partners also monitor global developments.
The bottom line is that a company must have the ability to demonstrate marketplace relevance well into the future; in the absence of doing so, there is no basis to achieve ongoing successful operations, making transition irrelevant.  Leaders of tomorrow must be able to demonstrate a viable business model, strategy, and plan to make their time at the helm worthwhile, but also to secure the necessary capital to complete a succession transaction.  Current and future family business leaders can (and should) take action now by reading Defusing the Family Business Time Bomb.  A world of opportunity (and risk) awaits!

--
About the Author
Jenifer Bartman, CPA, CA, CMC, MFA is the Founder & Principal of Jenifer Bartman Business Advisory Services, assisting clients in the growth and transition stages of development. Service areas include investor-ready business and strategic planning, financing readiness and assistance, growth strategies, contract roles, and executive coaching. Jenifer's latest book, Defusing the Family Business Time Bomb, is designed to assist business leaders in addressing the most explosive challenge in a generation.
A version of the article was first published here.