In my previous post, I examined the importance of an effective on-boarding process to bring in enthusiastic volunteers. So you've now received expressions of interest from the community in volunteering with your organization – what's next?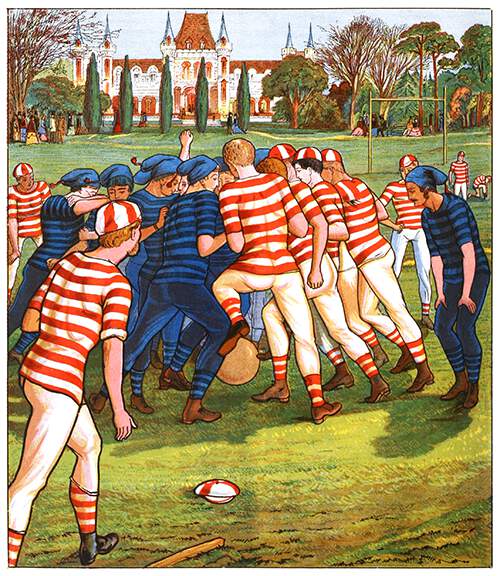 Image Courtesy of Digital Commons
Again, what do the experts suggest? Creating a solid volunteer management system that is well communicated and reinforced will go a long way towards creating a rewarding experience. Setting expectations upfront will help minimize the need for disciplinary actions – including having to fire an inactive volunteer. Should you find yourself in a challenging situation, having a structured volunteer management system will ensure that you will have put the appropriate measures in place.
Well that seems reasonable. According to practitioners, the following elements need to be in place (credit to Lori Gotlieb in a recent posting on Charity Village):
Screening volunteers by collecting and evaluating information about potential volunteers will help determine the right fit for each volunteer and will identify any red flags that might prevent the volunteer from being the best choice for the role. By not screening volunteers, there is a risk of having to remove a volunteer. The purpose of screening is to protect both the volunteer and the organization (and members) and prevent inappropriate placements. Remember that screening begins at your first encounter with the potential volunteer.
Structure helps you to set goals for the volunteer that are specific, measurable, attainable, relevant and time-bound (SMART). By building the infrastructure of the volunteer program to include performance management, proper documentation, training of both staff and volunteers, and linking the performance to recognition, leadership roles and evaluation, to minimize risks.
Supporting volunteers requires flexibility. Some strategies for support could include shadowing and mentorship, training and de-briefing sessions. Developing a system to support volunteers will allow for guiding a volunteer's relationship in a positive and meaningful way.
Supervision requires open communication between all parties. It is key that there is an ongoing feedback and evaluation process that includes all supervising staff as well as input from members.
Attention and Attainable requires familiarity with volunteers and a willingness to revise roles to ensure that they are SMART. Providing new opportunities for keeping volunteers involved and motivated ensures that volunteers are getting the ongoing support and education that they require.
Value refers to the way that we can connect the volunteer's role to the organization mission and vision by setting clear expectations through policies, procedures and best practices and communicating this to the volunteers. All volunteers need to be treated with respect and should know how they fit into the big picture.
Validating the volunteer experience occurs through feedback, 360-degree performance management systems, and open dialogue. It is also important to provide motivation to stretch beyond comfort zones and be a positive role model for other volunteers.
Encouragement focuses on the ability to keep volunteers motivated and engaged in their work. By matching volunteers with their interests and skills it becomes possible to encourage high-level performance outcomes.
Ensuring that the volunteers are regularly supported, educated and thanked is going to build on their comfort level and keep the lines of communication open. It is also important to identify training needs, celebrate successes and publicize the contributions of the volunteers to your stakeholders as well as creating a volunteer-friendly atmosphere within your organization.
Evaluation is a necessary component of the volunteer management cycle that will reinforce the structure that you have built.
What's the Lesson?: Put a process in place to manage volunteers; set goals with the volunteer and follow through on them so that you can move volunteers towards success; and if there is need to END a volunteer relationship, it is important to do so in a respectful and structured way.
I will explore Building Long Term Relationships in an upcoming post.