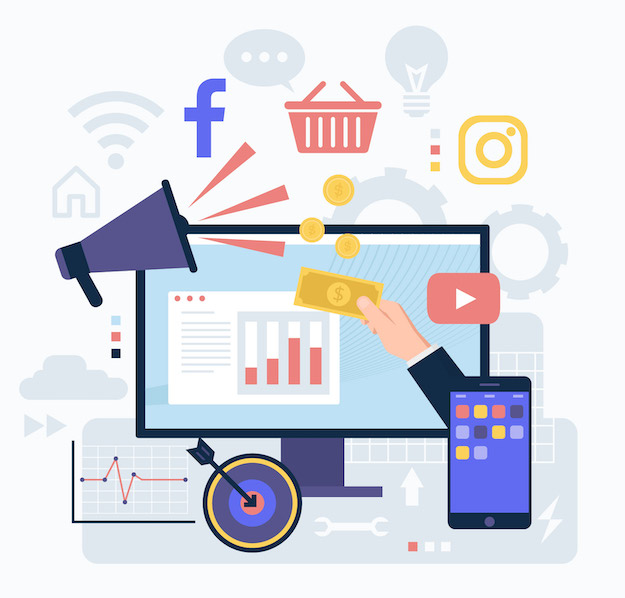 The reason that social media made sense to me as a magazine publisher was the opportunity to find more readers in cyberspace for our stories. That intrigue clicked for me in 2007.
It meant the doors swung wide open for more people to consume our unique content about entrepreneurs and corporate rock stars.
We kept editorial standards high for writing and for production. That meant we attracted thought leaders…skilled journalists…photographers...and graphic artists who were among the best in the business. Founder of the modern sports marketing industry Mark McCormack wrote for us as did Tom Peters and many local personalities.
Many blue-chip advertisers also came along for the ride.
So, the chance to reach a wider community was an irresistible mission. Yet, it needed to be strategic, too.
That's what I remind management consultants of today and our B2B clients when they sign up with me to explore digital marketing to grow their business. They must understand their own industry inside-out plus "get" how to publish in the digital sphere.
Bigger organizations typically are staffed with skilled digital marketers. But what if you are not so large or just starting up?
For starters, we know that content is critical for the search engines. We also know that Google and other search engines gauge the frequency and integrity of ongoing content and its partner, SEO. The engines decide how to rank your website based on whether a search for words and phrases match what you have to offer by way of fresh content.
Digital Marketing Expert Neil Patel updated us on Google's 3,200 algorithm changes during the summer of 2019. Below are three of Neil's updates.
Neil Patel: Does the content provide original information, reporting, research, or analysis? Although Google doesn't penalize for duplicate content, they are looking for new, fresh content.
Neil Patel: If the content draws on other sources, does it avoid simply copying or rewriting those sources and instead provide substantial additional value and originality? If you are going to reference someone else's content, make sure you draw your own conclusions and the majority of the text on that page is unique and useful.
Neil Patel: What about what your competition is producing? Go above and beyond by providing additional analysis or drawing your own conclusions using additional data that may be helpful to the reader
This means that you first need to find where your best prospects live online…so prospective customers can be influenced to decide in favour of purchasing your products or services.
Yes, it's complicated. It's also easy to fall apart if you miss many of the moving parts. For example, ignore the analysis of Personas at your peril or getting crystal clear about your messages or skipping over the part about identifying your keywords and phrases for SEO (search engine optimization). Building a solid foundation is integral to success.
It will be important to ask yourselves these questions:
how often do we publish?

how much content do we need?

what type of content…blog, video, infographic?

where do I get accurate research?

what about imagery?

is anybody listening?
Literally hundreds of "internet marketing experts" will tell you what to do. They'll talk about the latest shiny, new tool and you will find conflicting opinions.
This is where trust enters the occasion.
I placed mine six years ago with TPNI Engage. There are many platforms from which to choose but I trust these guys.
The TPNI Engage proposition? Take one serving of content and reproduce it numerous times for different audiences—rather than keep finding new words and visuals, all the time. The content is distributed to as many places, formats, and devices as possible—podcasting, publishing, and social media, Google, YouTube, and mobile devices, among others.
And, oh, yes:
Content marketing gets 3x more leads per dollar than paid search ads (Google Adwords)

Content marketing generates 3x the leads of outbound marketing (advertising) and costs 62% less

Content marketing has 6x the conversion rate than the other method.
One of the main ways that websites attract traffic is through landing pages. Here's a sample of mine
In a forthcoming post, I'll outline some helpful steps to a great content marketing strategy – stay tuned!
--
About the Author— Sharon MacLean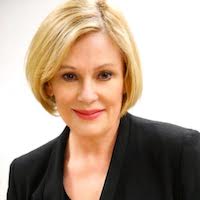 Entrepreneurship, Magazine Publishing, and Social Marketing are the threads that weave throughout my career. They reflect my professional life driven largely by purpose and relationships — most recently through WorldGate Media and Boards of Directors for TechInvest Alberta, Alberta Council of Technologies, and RoadShowz/StreetSeenz.
Yet, it was through starting up and running Edmontonians magazine for 21 years where a reputation for community engagement flourished. In some ways, I see the magazine that covered leaders of commerce and the community as a predecessor to social media!
My world changed dramatically in 2010 given the disruption of traditional media which led to the sale of the magazine…and my launch into new media.
The disruption opened doors for an investor start-up in online wellness with an international team. Experience with journalism media and community publishing incubated an understanding of content creation, distribution, and network platforms.
Every skill acquired during the foundational years has been leveraged to serve my passion for professional communications in the digital age.
Social enterprise fired up all my neurons and stretched my resilience. I now help professionals and business owners flourish using traditional and modern forms of communications marketing. Learn more.